Kobie&Rolo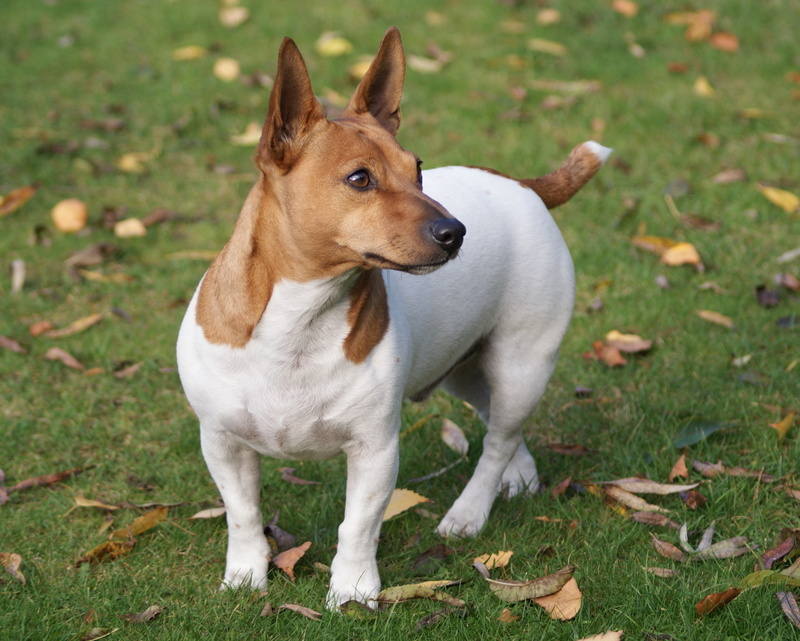 Our story by Sarah and Julie
In May 2012 we finally decided that enough was enough. We needed to do something about the behaviour of our two Jack Russell Terriers (or should we say Jack Russell Terrors!). Kobi then aged 7 and Rolo aged 6 had serious issues with other dogs. The dogs are great in every other way but their behaviour when we saw dogs on walks had started to escalate to the point where we had to do something. They had had issues with dogs for many years. They were sociable with familiar dogs when they were young but our dogs were always on lead as they don't have a reliable recall and they had several very bad experiences with dogs off lead that came over to us and they started to become fearful of bigger unfamiliar dogs. This over the years then escalated to the point where it was most dogs and we ended up avoiding these situations. Rather embarrassingly we would be the ones hiding behind cars, crossing the street and walking in the other direction dragging our mad little terrors with us leaving us rather red in the face. They would become fixated on dogs when they saw them approaching down the street and as the dogs got closer they would bark, lunge on the lead and become aggressive. This continued until the other dog was out of sight with absolutely nothing that we could do with them. The final straw came in May 2012. We were totally humiliated by our dogs when a walker with a boxer dog just stared as us and started making comments to us about the dogs. Seeing a boxer dog was always particularly bad for us as Kobi had been attacked by one when he was young. We got straight home from this walk and started looking for behaviourists on the internet which was when we found Oakwood.
The very helpful staff at Oakwood sent us a questionnaire to fill in about the dogs' behaviour and history and we arranged an initial behavioural assessment with Gill a week later. We were very nervous and embarrassed and didn't know what to expect as we felt we were beyond any hope with our dogs. We had had lots of comments saying don't bother as "you can't teach and old dog new tricks" but we decided to give it a go anyway. When we met with Gill she was very understanding and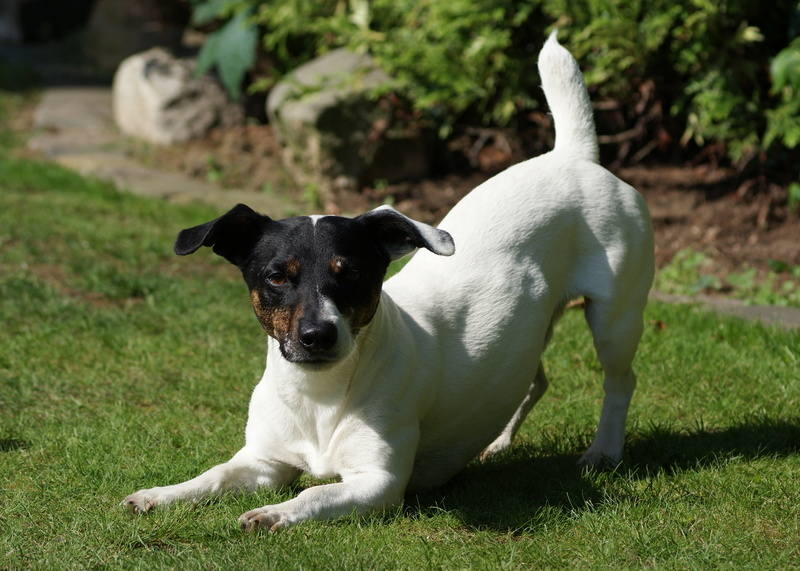 welcoming. We went through our dogs' history and their behaviour in great detail. Gill discussed all of the reasons she felt they were behaving like this based on what we had told her. We learnt such a lot even from the initial assessment. She then brought out some dogs to assess for herself the reaction of our dogs. We all then discussed a way forward and left feeling very positive and that we were committed to trying to turn our dogs' lives around. Gill asked us to keep a diary of progress and we arranged an appointment for the following week. She also sent us lots of leaflets and other very useful information about the issues our dogs had which we studied before our next appointment.
We then started the one to one behaviour training. We worked very closely with Gill, week after week. Oakwood also offer so much more and welcome people to be a part of it. We enjoy being part of Oakwood for the social side too and we walk the rescue dogs weekly. It is great to speak to other dogs owners and realise you are not alone. Having reactive dogs can feel like a really lonely place and sometimes you don't realise other people are in the same situation.
During this time Gill and all of the trainers at Oakwood have been amazing. They are continually supportive and we know they are always there for us whenever needed. The trainers are all committed to helping every dog and owner but you have to be committed also. At the beginning we did have our down times but we persevered. We not only did the training at Oakwood but we applied it on every single walk, never letting up. This just shows that if you are committed and with the help of Oakwood you can turn your dog around and change both your lives for the better. Don't let anyone tell you, "you can't teach an old dog new tricks." Not only have our dogs learned how to behave around dogs but we have been educated ourselves. We understand the dogs, their body language and much more about their behaviour. Still keeping a diary we went through the highs and lows of each with Gill. She was there every step of the way and tailored the training to our dogs as individuals as well as the dogs together. After around 6 or 7 weeks of intense training the results were starting to show. Looking back at our diaries we realised how far we had come. By the time we had done our first block of 10 sessions with Gill she advised we join a meet and greet class with Clare. The first few classes we stayed around the edge. Just being close to a class of dogs seemed surreal and we were amazed. We continued working closely with Gill on another set of weekly one to one sessions. We also were gradually becoming part of the meet and greet class and working closely with Clare. We were enjoying it so much and learning such a lot we also joined another meet and greet class and by this point our dogs were coming on leaps and bounds. We carried on with one to one sessions until January 2013. When we finished one to one sessions we then started another meet and greet class with Nicky and Wes. We are currently an active part of each meet and greet class and the dogs are still making great progress and we are enjoying each class. The classes are all so different and bring out the best in our dogs with the help of Clare, Nicky and Wes.
We will always continue our training at Oakwood. We no longer avoid people on walks or hide behind cars etc. Both dogs are much more relaxed and happy and we can stand and chat to other dog owners now, even the man who made comments to us with the boxer dog. The only comment he makes now is he can't believe how we have changed. This is all thanks to the amazing staff at Oakwood and we will never be able to thank them enough for changing Kobi and Rolo's lives and ours. If we can do it, so can you!
Sarah & Julie,
Kobi & Rolo