A rehabilitation program can help ANY dog change their reaction in any situation.
Your dog may be a quivering wreck who is; fearful of people, dogs, the car, loud noises, or any new situation and would rather curl up into a corner and hide from the world. Other dogs are overtly aggressive to other animals, dogs or people; either out on a walk or when they come in the house. Some are boisterous, lack manners and self-control and are too sociable for their own good. Maybe you struggle with lead reactivity (a dog that barks as other dogs or people when on a lead)?
All of the behaviours above cause problems, which means you are left trying to manage every situation. You are always thinking how to avoid other dogs or people when out walking. This means you become more stressed and in turn your dog's behaviour doesn't improve; it actually gets worse. Thus making the whole process a vicious circle.
Fortunately it doesn't have to be that way for ever. Just imagine the pleasure you will get not seeing your dog cower away from strangers or not barking and lunging at other dogs when out on their daily walk.
Oakwood is now the largest Dog Behaviour and Training Business in the Region. There is no problem we can't help you with. Our staff have experience with all dog behavioural problems and we can help you work with your dog from where you are now to where you want to be. We are honest, friendly and pride ourselves on giving you excellent training advice and service.
Which means that you can be sure your dog will improve, you will feel happy and comfortable training with us, you will understand all the training we give you to do and you will go away from our sessions motivated and confident in training your dog.
Visit our book now page or contact us on 07518907710 or at oakwoodcanine@gmail.com, to begin your dog training journey.
Guide to tackling your dogs behaviour problems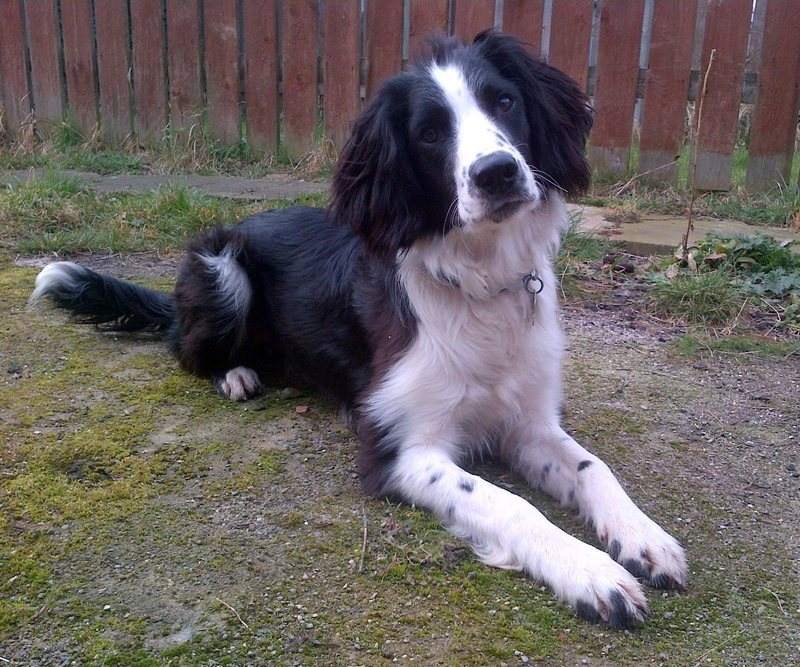 Choose your Behaviourist (See our team and prices below)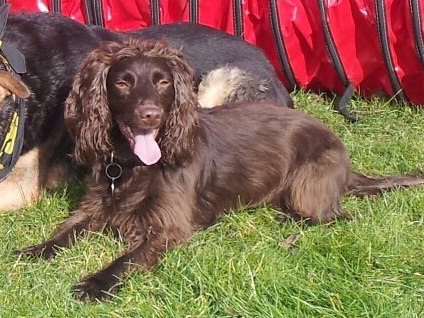 Complete your Behaviour Questionnaire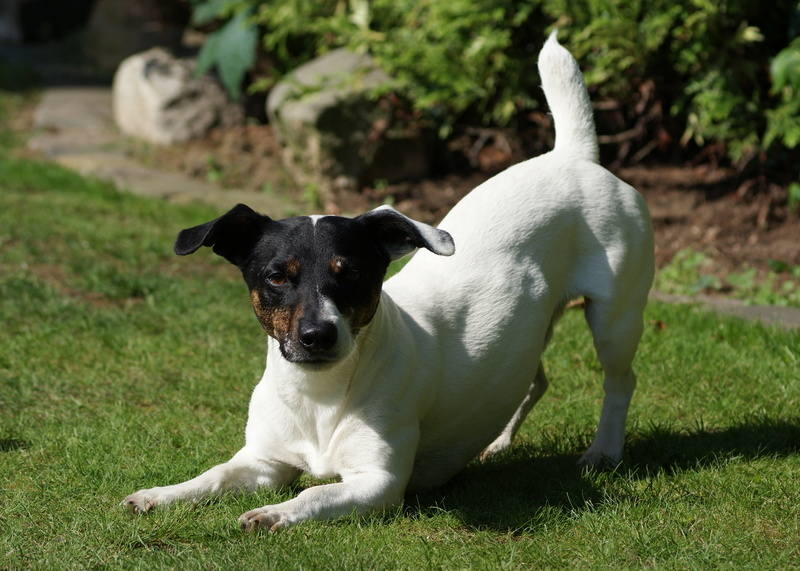 Book your four 121 sessions
Step 2: What does the Assessment Involve?
The purpose of the initial behaviour assessment is to thoroughly go through the history and behaviour of your dog with a fine tooth comb. Prior to the assessment you will be asked to complete a behaviour questionnaire (link below) about your dog, which will give your instructor a chance to brief themselves and prepare for the assessment.
You will discuss the entire history of your dog, from the very beginning of what you know to the present date, exactly when the behaviour first appeared and the events surrounding it that may have been an influence. The problem itself will be discussed, exactly what happens and the various occurrences of it. Throughout the assessment your dog will be constantly assessed on the behaviour it is showing in the environment. If the issue is with dogs, various dogs will be brought in to assess the response of your dog. By the end of the assessment, you can expect to understand exactly why your dog is behaving how he/she is. You will learn somemanagement techniques to prevent the problem getting worse and you will be advised what training you need to get your dog on the road to a safe, confident and happy life.
Your assessment will be followed with an email containing everything that has been discussed so you don't need to worry about taking in all of the information. The assessment lasts for approx 45minutes and is held at our training centre on Sutton Fields. Please note we dont offer home training sessions.
Step 3: Complete your Behaviour Questionnaire
Once you have booked an Initial Behaviour Assessment, please complete the Behaviour Questionnaire by clicking on the link.
The questionnaire is required 48hrs prior to your appointment, this gives the behaviourst time to prepare. If we do not receive this in time you will not be getting the best service from your counsellor as they will not have been able to prepare for your session.
Step 4: 1-2-1 Behaviour Modification Sessions
If your dog is assessed as not immediately suitable for a class environment, you may be matched with a Behaviour Counsellor for 1-2-1 training sessions who will guide you through your training. These are usually in 30 minute appointments; as working on changing a dog's emotions and reactions to certain situations can be much more hard work and tiring for them than learning to 'sit' on command.
Your trainer will advise you during the assessment what further training will be required to help you with your dogs issues.
This may involve all or some of the following, on lead or off lead:
Desensitisation and habituation the process of your dog becoming less affected by certain situations or beings
Counter Conditioning - pairing something your dog finds pleasant (e.g. hotdog sausage!) with what your dog finds scary or threatening
Behavioural Adjustment Training - teaching your dog choices, they don't have to bark and lunge, there are other options....
Self-Control and Frustration Training - teaching your dog how to resist their urges and to learn to calm down quicker and remain calm
Structured Play Sessions - to teach your dog how to play appropriately, learn how to read other dogs body language and respond positively
Attention Training - teaching your dog to pay attention and focus on you, and when they lose focus, how to get it back pronto
Pack Work - using a group of balanced dogs to influence/change the behaviour of an unbalanced dog.
You will also receive ongoing phone/email support in between training sessions, to keep you on track and offer advice should any unforeseen circumstances or unfortunate events occur.
Prices depend on your Behaviour Counsellor, all sessions last for 30mins unless booked otherwise. All our follow on sessions require full payment at the time of booking. Please make sure you are able to commit to the training before booking an assessment.
Our Team & Pricing Structure
All our behaviourists are qualified or working towards a qualification, as a result they all have different levels of experience. The pricing structure reflects this:-
George - Head Behaviour Counsellor
George joined Oakwood in 2015 after graduating with a degree in Applied Animal Behaviour and Training at Bishop Burton College. He is now our Head Behaviour Counsellor and Head of Dog Training. In his time with Oakwood he has trained for thousands of hours on a professional basis. You will always find George working practically with clients and managing our training centres. George has developed extensive experience in dog training during his time with us and is now one of our most sought after trainers. You may have to wait a few weeks to get an appointment with George.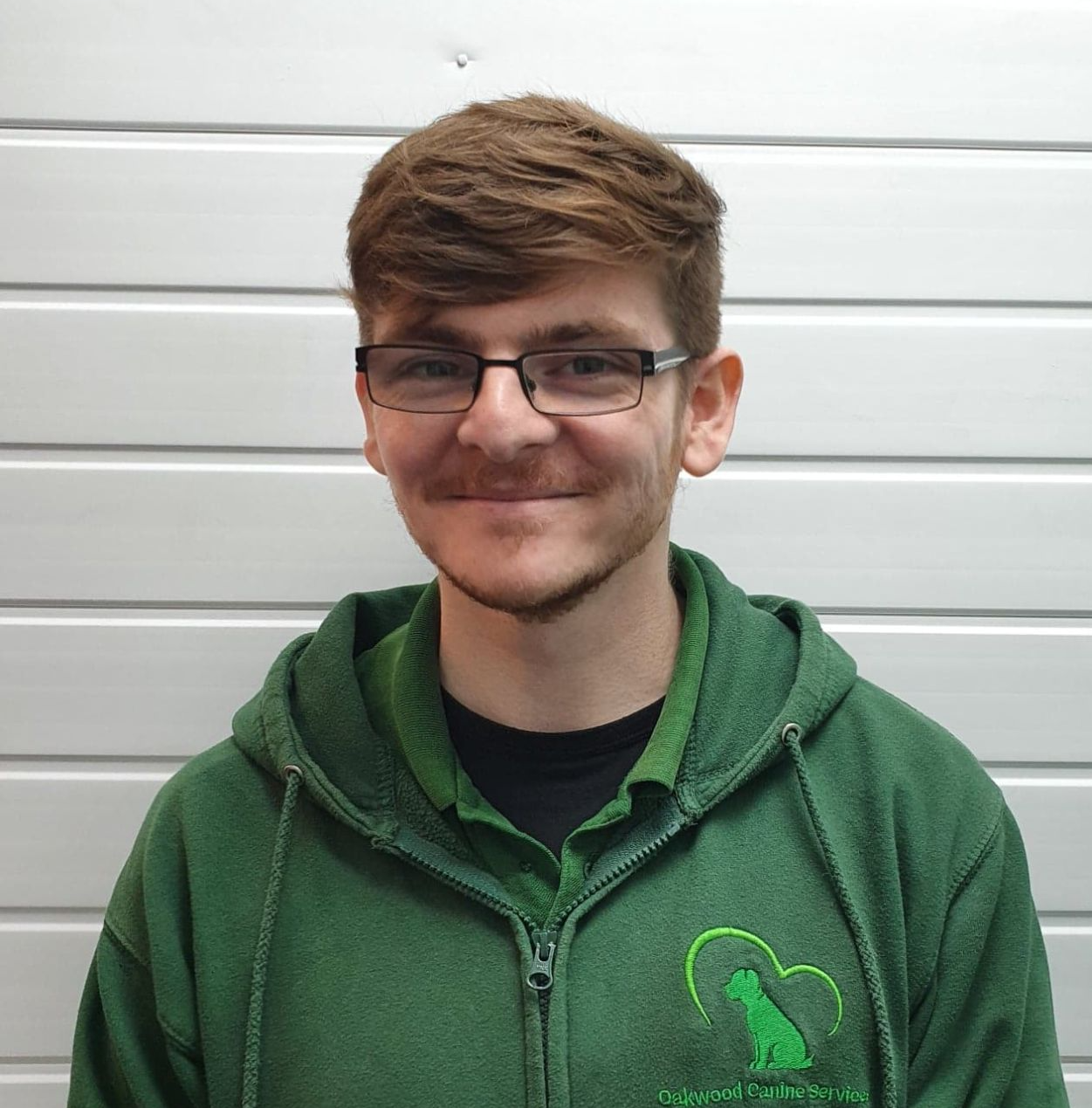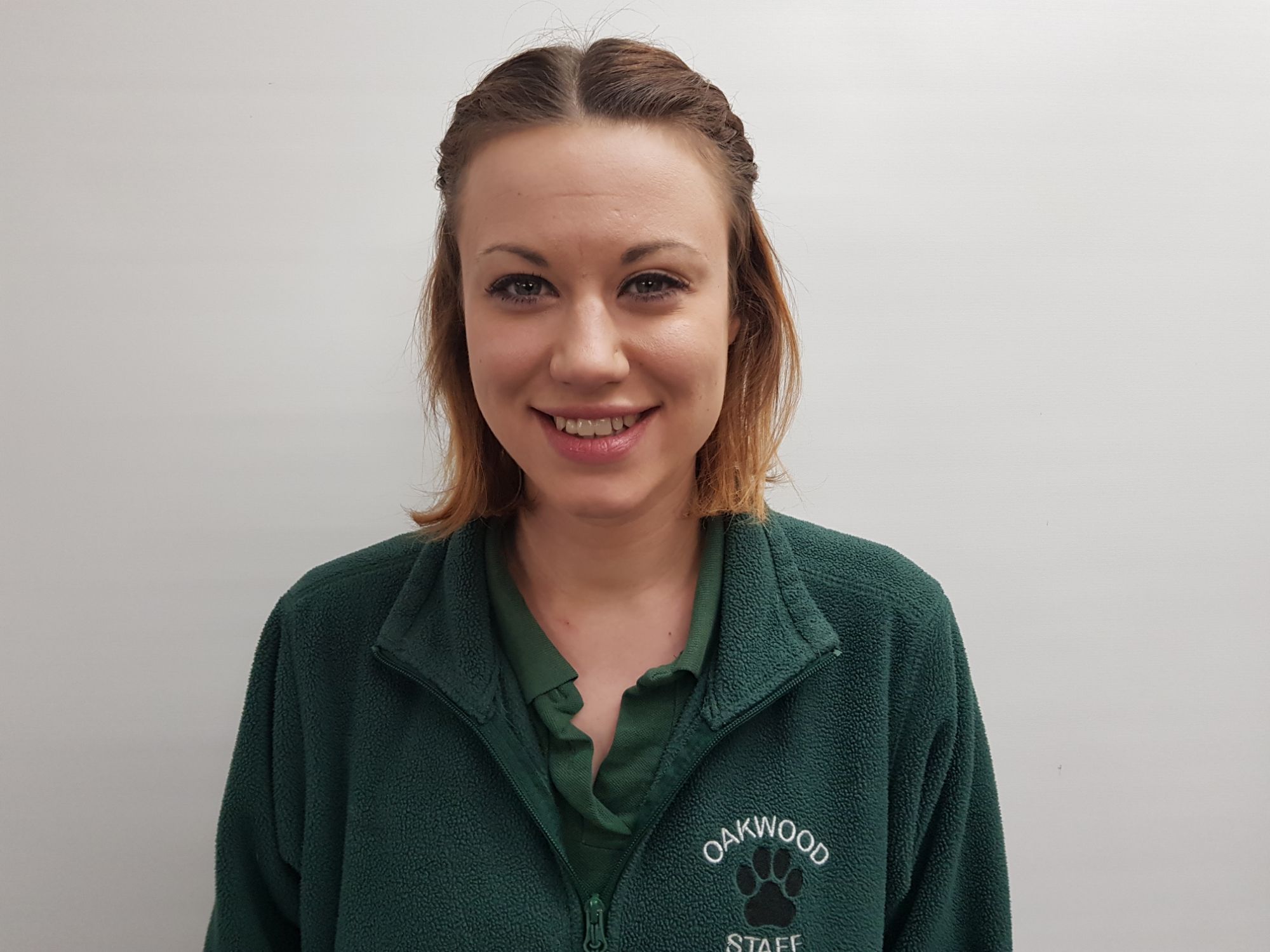 Kerry - Behaviour Counsellor
Kerry joined Oakwood in January 2016 and has developed her skills and knowledge extensively over this time. Kerry loves working with a wide range of dogs and behaviour/obedience issues. You will often find her working with group classes or 121 behaviour sessions.
The sessions above are for sessions held at our training centre. We do not offer home training services.
Terms and conditions - Please read the terms before booking
Behaviour Assessments
Are to be paid in advance of the appointment at the time of booking to secure your appointment time and date. Once booked, appointments cannot be moved or cancelled.
Follow On Sessions
Need to be paid for at the time of booking, once booked appointments cannot be moved or cancelled.