Group Puppy Classes are Back!
Following the latest COVID-19 updates, we are now able to run our 6 week puppy course in groups again!

Our 6 week course will teach you how to teach your pup! The course runs through all the basics and helps you get through those pesky puppy problems such as play biting and toilet training.

Get booked onto one of our group classes to train alongside others and gain some social skills in the process. Alternatively, if you prefer, our 121 training course is still also available.

For more information please visit our Puppy Training page.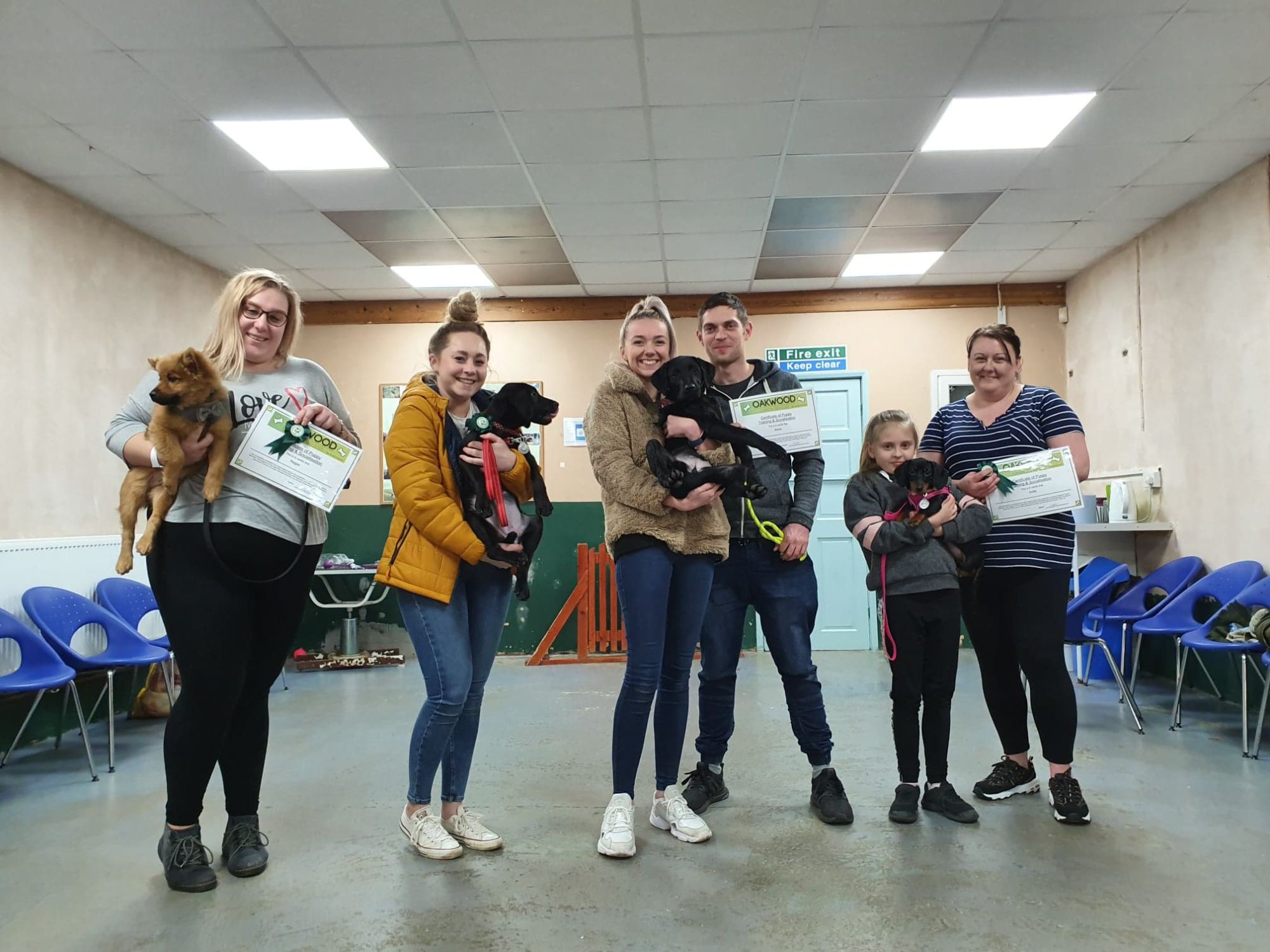 Puppy socialisation is one of the most important things to focus on with any new pup, as restrictions are lifting we are now able to offer our play sessions once again!
If you want to attend one of our sessions you will need to get booked in!

Sessions are limited to 1 owner per puppy with a total of 5 puppies in one session. Each puppy play is priced at £5.

For more information please visit our Puppy Socialisation page.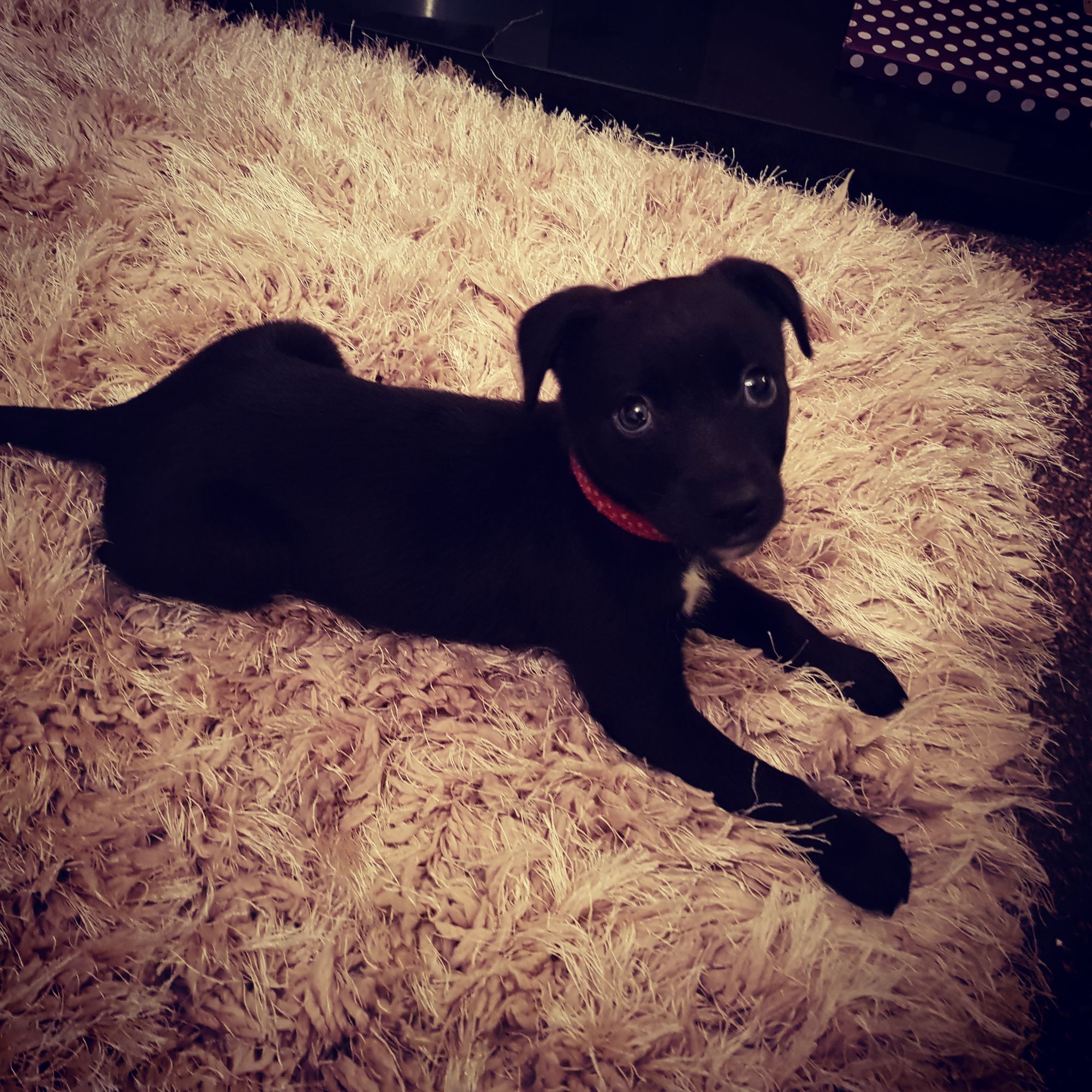 Since 2006 Oakwood have been helping dog owners bring up, educate, socialise and train their dogs to make them well behaved, friendly members of their family.
Oakwood has grown to be the largest dog training provider in the region and is now one of the most experienced dog training schools in the area. During this time thousands of customers have been given the support and service they needed for their dog. It is important to us that you get first class service for all of your dog training, behaviour and care needs and we will support you every step of the way.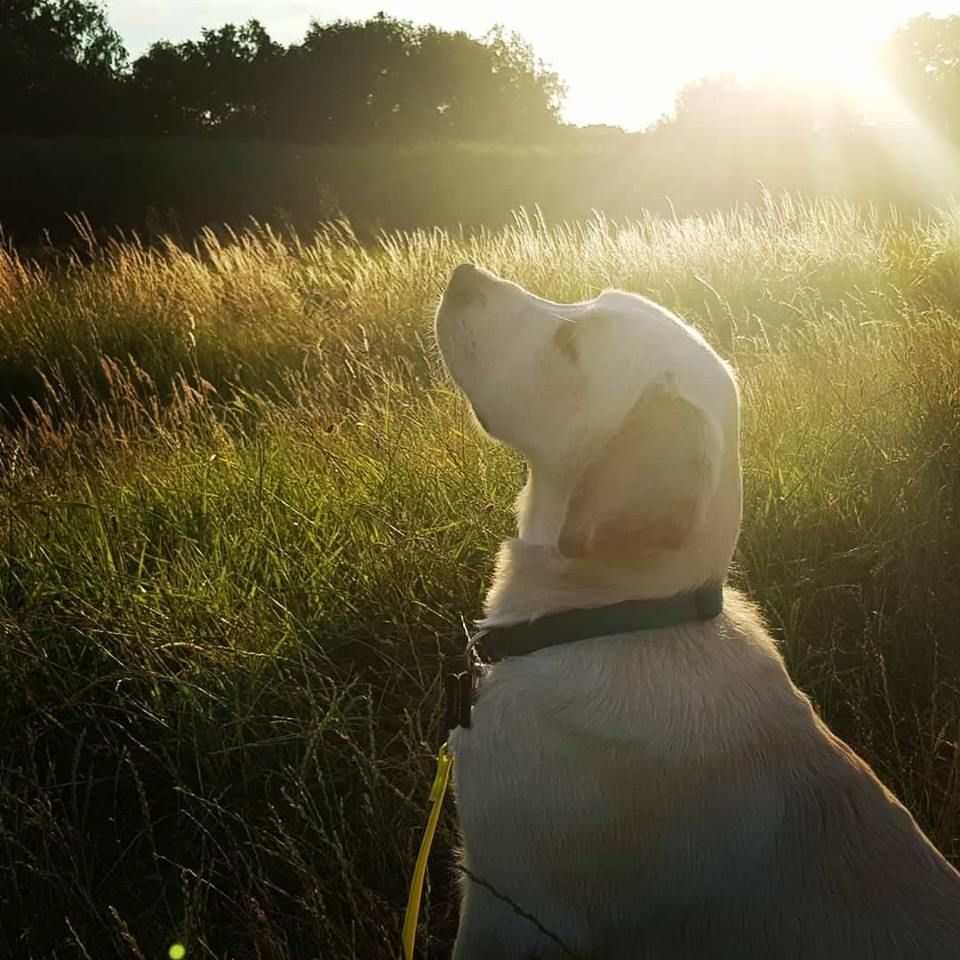 Select the type of training you are in search for:
Meet the team that will guide you through the ups and downs of your dogs behaviour
We are proud that we are the largest and most highly qualified team of Dog Trainers and Behaviourists in the area, with all our trainers having already obtained or be working towards a Degree Level Qualification in Animal/Canine Behaviour. Between us we have over 10,000 hours and 20 years of practical experience working with clients and dogs in the field of Dog Behaviour and Training.
We incorporate best practices in dog training, using behaviour modification, socialisation and positive reinforcement techniques to keep your dog happy, safe and well-behaved. We work with our client dogs on challenges ranging from lead aggression to shyness to basic obedience and puppy socialisation.
Our training plans are designed to help you build a relationship with your dog based on trust and kindness.
We believe developing a better behaved dog should be fun for both dog and owner and strengthen their bond.